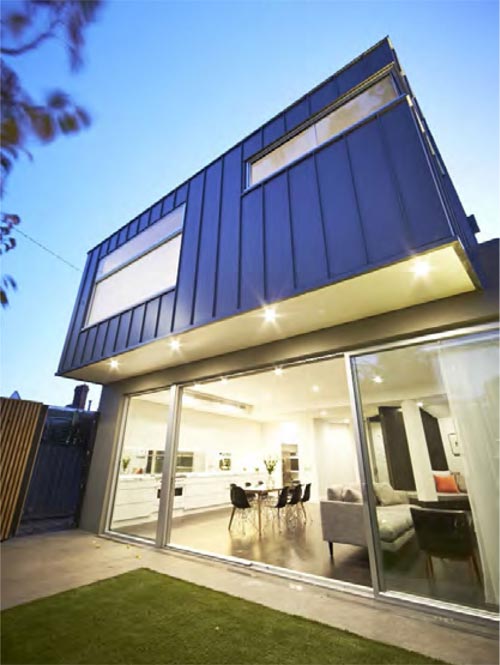 Experience in Building Design and Construction
With over 35 years of history working in the building design and construction industry, Michael's experience is both extensive and diverse. His knowledge of all aspects of the design and documentation process is second to none, and the broad range of projects he has been involved with over this time means he will be well qualified to assist with all manner of design work, both residential and commercial, large or small, inner-city or regional, renovation or new build.
Michael can assist with all the stages of any design or build. His hands-on approach starts with carefully listening to his client's needs and hopes for their project and establishing a detailed design brief for them.
Michael is then directly involved with each step of the project from the initial site measure, theand  preliminary design stages through to the design development of the final design including plans and elevations. Should town planning documentation be required Michael is highly experienced in this area. All building permit documentation can be provided and décor and design detailing are also areas Michael can assist with.  With many years of commercial design including restaurants and retail design, joinery design and detail is an area in which Michael is particularly skilled.
With projects all over Melbourne, both large and small, as well as homes in regional and rural Victoria including the Mornington Peninsula and Macedon Ranges, Michael is familiar with all building regulations and keeps abreast of any legislative changes in planning or building codes in all municipalities.
Sustainable, Eco-Friendly, and Energy-Efficient Design and Construction
Michael's designs are always intended to be considerate of their environment and have completed extra studies in sustainable design and construction, Michael aims to give his clients homes that are cost-effective to build as well as to live in. Always designing to meet his clients' brief this includes close attention to budget and Michael always has cost-effective design solutions in mind. Michael pays special attention to orientation and aspect, thus, maximising passive solar benefits and minimising heating and cooling costs.
With such a wealth of knowledge and experience, Michael is ideally qualified to help you get your design project started. He can steer you through what can seem a daunting task and can advise you from the very early stages of your project when perhaps you just don't know where to start.
Michael's ultimate aim with any design is to help every client achieve what they are hoping for with their project and give them a home that they will love living in.
Contact Us for all your building design and construction needs. We will be glad to assist you.
Service Areas: Yarraville, Seddon, Port Melbourne, Richmond, Fitzrow, Elwood